Allergic Reactions Treatment Questions and Answers
There are instances when an allergic reaction is serious, and others when a reaction isn't. Eastside Urgent Care can help with mild allergic reactions. As an urgent care clinic, we can see you right away without an appointment, treat you right on the spot, and have you back home in next to no time! Don't hesitate to come see us today if you need minor allergic reactions treatment in Cincinnati, OH. For more information, please call us or schedule an appointment online. We serve patients from Cincinnati OH, Covedale OH, Delhi OH, St Bernard OH, Bridgetown North OH and Elmwood Place OH.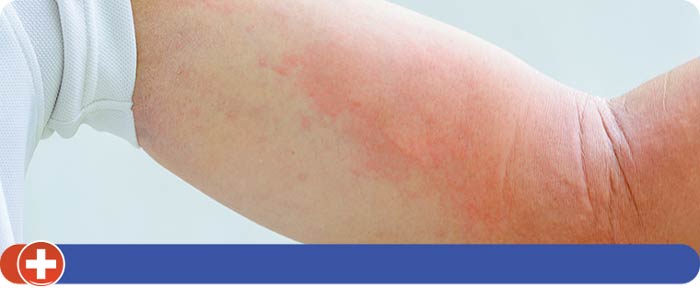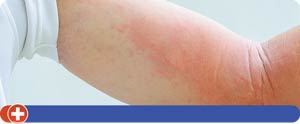 How do I know if an allergic reaction is serious?
A major and possibly life-threatening allergic reaction must be treated by emergency care professionals, so call 911. This kind of reaction is known as anaphylaxis or anaphylactic shock. Symptoms can develop within minutes of exposure to an allergen and may include:
Throat swelling or mouth swelling
Breathing difficulty
Lightheadedness
Confusion
Losing consciousness or collapsing
Blue lips or skin
Along with those symptoms, a patient may also experience the symptoms of a minor allergic reaction.
What are some common symptoms of allergic reactions?
Minor allergic reactions can be treated at urgent care. With minor reactions, there are some common symptoms that often develop within just a few minutes. It can take a few hours for symptoms to develop in some cases, and different cases can have different symptoms. The most common symptoms can be:
Sneezing
An itchy, runny, or blocked nose
Itchy, red, or watering eyes
Wheezing
Chest tightness
Stomach pain
Vomiting
Diarrhea
Shortness of breath
Coughing
Hives
Swollen lips, tongue, eyes, or face
The symptoms can last a short while or a long while, depending on the case.
How long does an allergic reaction last?
An allergic reaction can be quick or last a long time, taking anywhere from a few hours to a few days to go away. I can take even longer if a person is continually exposed to an allergen. Treatment can make the reaction go away much more quickly, though! Even if the symptoms are minor, treatment is a good idea, as it will speed up recovery.
What stops an allergic reaction?
When a patient has a known and significant allergy, they may need an emergency medication like an epinephrine auto-injector (EpiPen). Epinephrine is a "rescue drug" because it opens up the airway and can raise blood pressure during a reaction. If you need one, you can get an EpiPen at an urgent care center.
For a common and minor allergic reaction, an antihistamine like diphenhydramine (Benadryl) will likely help a lot. Antihistamines can be bought at your local pharmacy, but it may be better and quicker for you to go to urgent care for treatment. Urgent care can provide a quick assessment of an allergic reaction as well as immediate treatment on the spot!
Should I go to an urgent care for treatment of an allergic reaction?
So long as an allergic reaction is non-life-threatening, an urgent care clinic can easily handle it. In fact, urgent care is the best place to go for minor allergic reactions, as urgent care can see you immediately without the need for an appointment. You can just drive over, walk right in, and get treatment right there. They'll have you back home and feeling better in next to no time! You can bring in your child if they're the one experiencing a reaction, as anyone of any age can be treated at urgent care.
Where can I get allergic reactions treatment near me?
You can get treatment right here at Eastside Urgent Care! We're located at 872 Ohio Pike Cincinnati, OH 45245. There's no need to call us, so just come see us if you or someone you care about is having a minor allergic reaction. We're open for you Monday through Sunday with late hours on weekdays. Click here for directions and hours.
We hope to see you very soon here at Eastside Urgent Care!