School and Sports Physicals
Eastside Urgent Care in Cincinnati, OH Offers Comprehensive School and Sports Physical Examinations. Walk Ins Welcome! We serve patients from Cincinnati OH, Covedale OH, Delhi OH, St Bernard OH, Bridgetown North OH and Elmwood Place OH.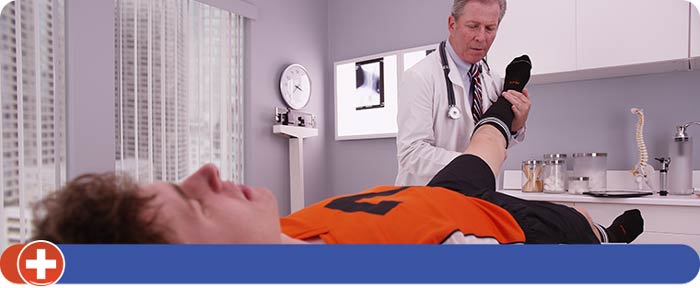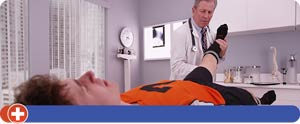 Do urgent cares offer sports physicals?
Eastside Urgent Care in Cincinnati, OH offer sports physicals for individuals of all ages. If you need a sports physical for a high school level sport, a community league, or for your child's summer camp, we here at Eastside Urgent Care can provide you and your family with the necessary physical evaluations. Our experienced staff will perform a thorough sports physical, so you can participate in the desired activity with the confidence that you are in the right shape to meet the physical demands of the sport. All you need is to walk into our urgent care center with the necessary paperwork, and we will do the rest. Short on time and need a sports physical done the same day it is due to your organization? No problem! With our no appointment necessary clinic, you can walk into our facility and be seen by a physician, same day. Wait times may vary, and it is always advised to call ahead for estimated wait time.
How often should kids or adults get sports physicals?
Physicals generally last one year. For teenagers who need a sports physical for school-related activities, most public high schools and middle schools necessitate a usual "pre-participation sports physical" prior to the season start. This may also be true for adults in community sports. It is vital to have a physical yearly for sports reason, to make sure you can meet the physical capabilities of the sport you wish to play. It can be dangerous to push your body beyond its limits, especially in a sports activity. You could be facing severe pain and injury that could very well last through your lifetime.
Does my child need a physical every year for school sports physicals?
As mentioned above, most schools require a sports physical prior to the start of any sports season. Adolescent bodies change rapidly, and it is essential to check in with their doctor annually with a physical to make sure they are not in any risk of aggravating an already existing condition.
How do I get a sports physical for my child?
At Eastside Urgent Care we offer walk-in services with no appointment needed. Typically, your sports organization will provide the necessary paperwork stating the physical requirements of the sport your child is interested in participating in. If the organization does not offer this paperwork, our facility provides standard form to return to your organization to provide proof of your physical along with the results of the examination.
How much does a sports physical cost without insurance?
Sports physicals can range in price, depending on where you go. The average cost can be anywhere between $50 to $200 for a sports physical. At Eastside Urgent Care, we offer our sports physicals for $25 for self-pay patients.
Are sports physicals covered by insurance?
Sports physicals being covered by insurance will depend on the type of health insurance you have. At Eastside Urgent Care we accept the following insurances: CareSource, Medical Mutual of Ohio, Cigna, Medicare, Molina Healthcare, United Healthcare, Humana, and Anthem. You can give us a call with any questions regarding the cost of the physical in relation to your insurance. Give us a call today at (513) 947-9115.