Minor Injury Treatment Questions and Answers
We have emergency medicine trained staff available to treat injuries. Open everyday for your convenience. Walk in or call to schedule an appointment to avoid wait time. We offer Walk-in Clinic Urgent Care services like Physicals, STD Testing, Drug Testing, Illness and Injury Services, Cold and Flu Treatment and many more. We serve patients from Cincinnati OH, Covedale OH, Delhi OH, St Bernard OH, Bridgetown North OH and Elmwood Place OH.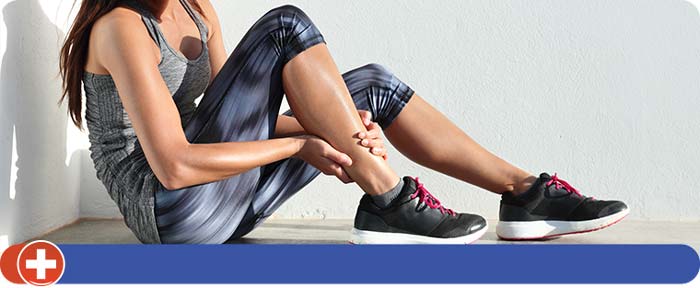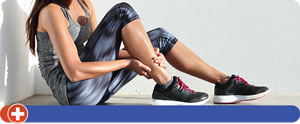 An injury can feel like an emergency even when it isn't. Minor injuries, though, should still be treated with urgency, and this is when urgent care is necessary! Eastside Urgent Care is your neighborhood urgent care clinic. We're here for you 7 days a week, providing walk-in minor injury services in Cincinnati OH. Come see us today for the kind of urgent care you need for any kind of minor injury.
When should you go to urgent care clinics? Who should go to urgent care?
There's a time to go to your primary care doctor, and there's another time to go to the ER (emergency room). But when is the time to go to urgent care? Your doctor is for general healthcare, like checkups and family health advice, and the ER is for emergency healthcare, like major traumas or life-threatening illnesses. Urgent care clinics are for urgent care, which is healthcare for minor but urgent health situations like minor cuts or last-minute physical exams to join a new sports team. Please just remember that urgent care is for minor, non-life-threatening health issues only.
You can go to urgent care clinics for any health-related issue that's minor but that you feel is also urgent. Minor illnesses, minor injuries, sports or school physicals, missed annual physicals, immunizations, and more can be done at urgent care. No appointment is necessary, so you can just walk right in for same-day service and immediate care. You can also bring in a family member for urgent care. Your child, an elderly parent—anyone of any age can be treated at urgent care clinics. Employees can go to urgent care too if they suffer an injury on a worksite.
Do you go to urgent care for stitches? Can urgent care treat fractures?
Urgent care is the best place to go if you or a loved one has a minor cut that needs stitches. A minor cut is one that is bleeding controllably, and handling this kind of minor injury is no problem for urgent care. They can provide stitches right on the spot, as well as wound repair, treatment for minor animal bites, treatment for simple sports injuries, and stabilization of minor fractures.
Urgent care can treat minor fractures, but it's important to remember that some fractures can be life-threatening. For instance, a fracture in which the bone is puncturing the skin is life-threatening. Simple fractures, though, and other simple injuries can be handled by an urgent care clinic like Eastside Urgent Care. With us, no appointment is necessary and we're available 7 days a week, so you can come see us just about whenever you need minor injury care near you. Family members of any age are welcome too, but children must be accompanied by an adult.
What insurance do you accept?
We accept the following major insurance carriers: CareSource, Medical Mutual of Ohio, Cigna, Medicare, Molina Healthcare, United Healthcare, Humana, and Anthem. We also offer affordable self-pay options for patients without insurance.
Do you provide minor injury services in Cincinnati, OH?
Yes, we do! Eastside Urgent Care is your local provider of minor injury care, and we're located over at 872 Ohio Pike Cincinnati, OH 45245. Our clinic is open for you Monday to Friday, 9 am to 7:30 PM, and Saturday and Sunday, 9 am to 7:30 PM. You're more than welcome to come on by for immediate care with no appointment necessary, but if you'd prefer to make an appointment, you can do so by calling us at (513) 947-9115. We hope to hear from you soon here at Eastside Urgent Care!