COVID-19 Rapid Testing Questions and Answers
If you're experiencing the symptoms associated with COVID-19, then come to Eastside Urgent Care as we are now offering COVID-19 rapid testing. Request an appointment online. We are here to help you!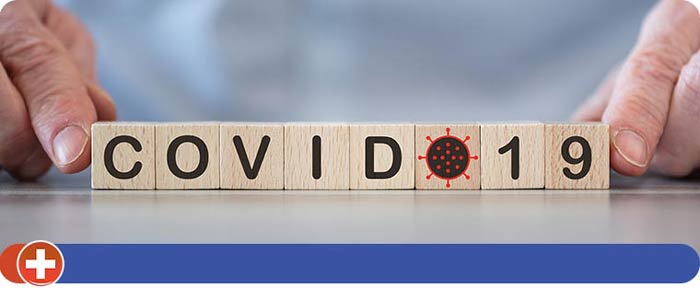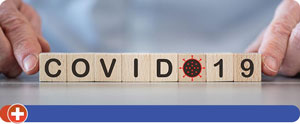 When it comes to getting tested for COVID-19, the wait and suspense between waiting to get tested and waiting for the results to come back can be unbearable. At Eastside Urgent Care, we provide rapid COVID-19 testing so that you do not have to sit in uncertainty, waiting to know if you can carry on with life or if you have to put it on hold.
How does one get tested for the coronavirus?
To get tested for the novel coronavirus, book an appointment at Eastside Urgent Care. Our medical professionals can arrange for you to get tested at an appropriate time. At Eastside Urgent Care, our medical professionals provide rapid antigen testing services to either provide you with the help you need or peace of mind! On our home page, we provide four steps for you to follow to get a rapid diagnostic test at Eastside Urgent Care.
How sensitive are the rapid diagnostic tests for coronavirus disease?
The sensitivity of a rapid diagnostic test (RDT) for COVID-19 is highest when the virus is actively replicating. As such, it is most effective when the infection is caught early on or is acutely progressing. With this in mind, if you are experiencing any symptoms of COVID-19, do not hesitate to contact your local healthcare provider or us at Eastside Urgent Care to get tested. The RDT, or antigen test, detects the presence of viral proteins in a respiratory tract sample of mucus from the back of the patient's throat. This swab is then dipped into a liquid that dissolves the mucus and leaves behind or releases the virus. Then, the liquid is applied to a paper strip that is coated with antibodies. If the patient is infected, there will be a visible reaction in which the viral proteins will bind to the antibodies on the paper strip. Results often appear within 30 minutes. Antigen tests are more likely to produce false positives than they are to produce false negatives. Thus, if you have a negative result, you should feel at ease!
Are all COVID-19 detection kits the same?
Besides rapid diagnostic tests, there is also the polymerase chain reaction (PCR) test, also known as the molecular or nucleic-based acid test, as well as the serology or antibody test. PCR tests are the standard form of diagnostic tests for COVID-19 and are conducted through nasopharyngeal swabs of nasal secretions in the nose and throat. While they are generally more accurate than antigen tests, they take much longer to arrive at a precise reading of the test. As such, when time is of the essence, the antigen test is more effective. The antibody test is typically not used to detect the early presence of COVID-19 but is instead used to determine if an asymptomatic individual has the virus or has since recovered.
Which are the first symptoms of the coronavirus disease?
The novel coronavirus disease can cause a wide range of symptoms. These symptoms usually take about two to 14 days to appear after infection, with an average incubation period of five to six days. The early signs of COVID-19 include combinations of at least two of the following symptoms:
Chills, with or without repeated shaking
Difficulty breathing or shortness of breath
Dry cough
Fever
Headache
Muscle aches
Sore throat
Sudden loss of taste or smell
If you are looking for an urgent care clinic that provides rapid testing of COVID-19, we are happy to be of service at Eastside Urgent Care! schedule an appointment or do so through our website. Eastside Urgent Care is located at 872 Ohio Pike in Cincinnati, Ohio. You can reach us during the hours of 9:00 AM to 7:30 PM on weekdays and from 9:00 AM to 7:30 PM on weekends.
Follow These 4 Steps to Schedule a COVID-19 Rapid Test
STEP 1: Schedule a Telehealth Video Visit to Be Seen by a Provider for a Rapid Test
STEP 2: Day of Your Video Visit: Take Video Visit From Your Device
STEP 3: Following Video Visit a Medical Assistant Will Administer the Rapid Test
STEP 4: Call for Same Day Results After 40 Minutes
Schedule a Telehealth Video Visit to Be Seen by a Provider for a Rapid Test