Children's Urgent Care Questions and Answers
Eastside Urgent Care provides child urgent care services for children when your pediatrician is not available. Walk in today or call to schedule an appointment online. We Serve Patients From Cincinnati OH, Covedale OH, Delhi OH, St Bernard OH, Bridgetown North OH and Elmwood Place OH.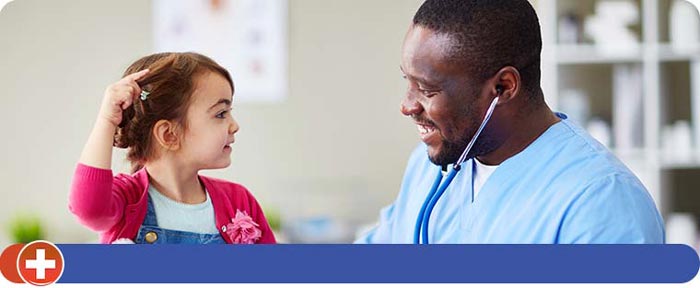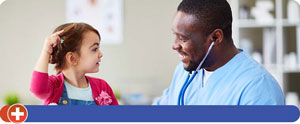 If you want excellent healthcare for your child, then you'll want pediatric care, and you'll find it here at Eastside Urgent Care. Or maybe you already have a pediatrician for your child? Regardless, we offer pediatric urgent care at our clinic, so you can bring in your child whenever the situation is urgent but minor and your child needs specialized care. To give you a better idea of what you and your child can expect, here's a bit of a Q+A on pediatric care!
What does Children's Urgent Care mean?
Children Urgent Care is a branch of medicine for children, specifically. This branch of medicine is necessary because children have health needs that differ greatly from the needs of adults and seniors, and children's needs must be met. Children are growing and changing rapidly and have particular developmental needs that require special attention. Pediatrics provides the specialized attention a child needs.
A practitioner of pediatrics is a pediatrician. This kind of medical professional is a fully capable doctor and is especially qualified to take care of a child. You might have a pediatrician for your child, or perhaps you have a family doctor who looks after your child, but these professionals can't provide pediatric urgent care which is walk-in pediatric care our doctors can provide here at Eastside Urgent Care. With us, you could add a pediatric urgent care doctor to your child's healthcare team.
What is the difference between family practice and pediatrics?
Family practice is about healthcare for people of any age, including seniors and children. This means anyone or even everyone in a family can get healthcare from a family practice doctor. Also, a family practice doctor can become a primary care physician and look after a patient throughout their entire life.
With pediatrics, the healthcare provided is only for children, but a pediatrician has more in-depth knowledge about the growth, development, and behavior of children, so the pediatrician is more qualified and capable of helping a child. A pediatrician can be your child's primary care physician throughout your child's childhood and into adulthood.
We're able to provide family practice and pediatric care here at Eastside Urgent Care. Our family practice and pediatric care services are available on a walk-in basis.
Why should I go to a children's urgent care for my child?
Let's say your child needs a physical exam for school or is behind on their annual physical exam schedule. With urgent care, you can just walk right in for a same-day physical for your child. Immunizations can be provided on the spot too. Most importantly, urgent care is for any non-life-threatening but still urgent situation, like a broken bone or a case of the flu, and urgent care can handle such matters easily and quickly. An appointment is never necessary.
A pediatric urgent care doctor is able to provide on-the-spot pediatric care when your family doctor or pediatrician isn't available, or whenever the situation is urgent but minor. This kind of service is invaluable for a child.
Do you provide children urgent care near me?
We likely do! Eastside Urgent Care provides pediatric urgent care at 872 Ohio Pike Cincinnati, OH 45245. We're open for you and your child 7 days a week, so you can come see us any day, just about any time your child needs us. Walk-ins are more than welcome. Or if you'd prefer to make an appointment with us, you can do so by calling us at (513) 947-9115 or by booking with us online.
We look forward to seeing you and your child soon here at Eastside Urgent Care!