Employment Drug Screening Questions and Answers
Eastside Urgent Care provides work injury treatment, drug testing, and other occupational medicine services. Open everyday. Walk in or call to schedule a same-day appointment to avoid wait time. We serve patients from Cincinnati OH, Covedale OH, Delhi OH, St Bernard OH, Bridgetown North OH and Elmwood Place OH.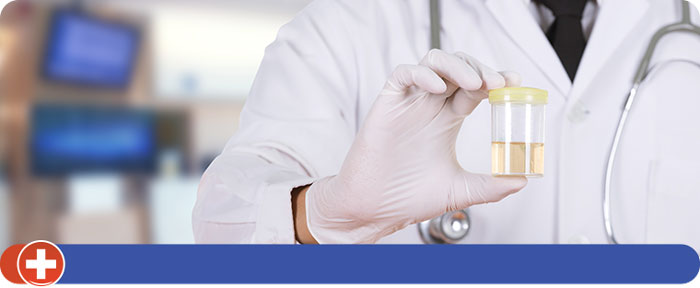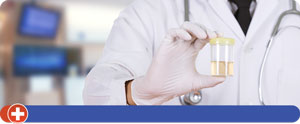 Drug screening for employment is simple and easy, especially if you get it done at urgent care! We provide screening here at Eastside Urgent Care, so if you need a screening for work or any other reason, you can come see us for it. And since we're an urgent care clinic, an appointment isn't necessary and you can just walk right in for immediate service. To give you a better idea of what to expect, here's a bit of a Q+A about employment drug screening near you!
Do you get drug tested before or after you get hired?
You'll likely be asked to get a drug screen done right when you get a job offer, but your offer will be contingent on the drug screen. This is generally how pre-employment drug screening works. So as soon as you get a job offer, you'll be asked to get a screen done, and you can go to an urgent care clinic for immediate, on-the-spot screening. After your screen, you'll take the results back to your employer and they'll decide how to proceed.
What drug screen do most employers use?
There are drug tests and drug screens, and they're a bit different. A drug test is more selective and accurate than a drug screen, and there's a slight chance that a drug screen can give a false positive for a legal drug like ibuprofen. However, the drug screen is very easy and inexpensive to do, and can check for prescription drugs, not just illegal drugs. If a doctor suspects a patient might be misusing or abusing a prescription drug, it's helpful to be able to check for the drug. Employers want to know whether their new or current employees are using any illegal drugs.
With pre-employment drug screening, a screen, not a test, is typically provided. The specific kind of screen provided is a simple urine screen. In this screen, the patient provides a simple urine sample which is analyzed by a doctor or lab technician. The analysis will determine whether the patient has used prescription or illegal drugs in the last few days or weeks, and the drugs checked for are marijuana, amphetamines, opioids, alcohol, and others. After the screening, the patient is given the results to take to whomever requested the screening.
How long does it take to get a drug screen back for employment?
When you go get your screen done at urgent care, you can just walk right in for the screen, give them your referral form, and get the screen done right away. All you'll do is provide a urine sample which takes very little time, then you'll be able to go back home and wait for your results. The results should be available to you within one to five days. If you get your screen done at Eastside Urgent Care, we can call you to notify you when your results are ready! It's as simple as that.
Do you provide employment drug screening near me?
We likely do! Eastside Urgent Care provides pre-employment drug screening at 872 Ohio Pike Cincinnati, OH 45245. We're open for you 7 days a week, so you can come see us for a drug screen just about whenever you like. Or if you'd prefer to make a same-day appointment with us, you can do so by calling us at (513) 947-9115 or by booking with us online.
Drug screening is as simple as it sounds, especially with urgent care, so just come on by and get it done right away here at Eastside Urgent Care!