X-ray Lab in Cincinnati, OH
X-rays are a type of diagnostic imaging that uses radiation to create images of bones, organs, and tissues inside the body. There are Some benefits of X-rays, such as, they are non-invasive, quick, painless, helping diagnose a wide range of conditions, and minimal radiation exposure. For more information, contact us or book a same-day priority appointment. We are conveniently located at 872 Ohio Pike Cincinnati, OH 45245.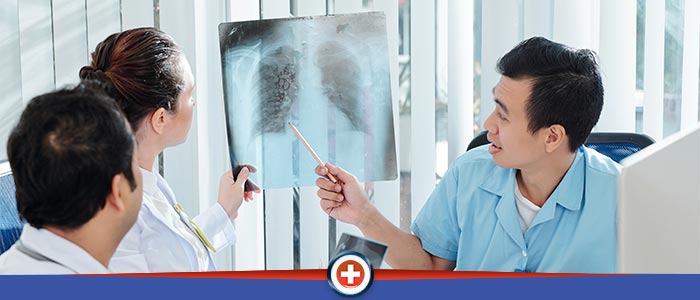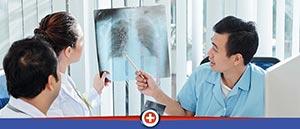 Table of Contents:
What are X-rays?
How are X-rays performed?
Why would you need an X-ray?
What are the common uses of X-rays?
Technology is incredibly important to the advancement and continuing progression of the medical field. One of the most useful forms of technology that has been developed and is commonly used in medicine is X-rays as they offer an effective and accurate method for diagnostic imaging without having to perform exploratory procedures. X-rays can provide diagnoses, updates regarding progression, and even treatment for parts of the body that we would otherwise not be able to observe. While there are several different types of diagnostic imaging tools available today, X-rays remain one of the more commonly used tools as they can provide important information on the bones, soft tissues, and organs within the body.
What are X-rays?

X-ray machines are a tool commonly used in medicine to develop images of the human body beyond what we are able to see normally, allowing us to see the tissues, bones, and organs within the body without having to perform a surgical procedure. Internal tissues, bones, and organs all absorb different amounts of electromagnetic waves, so X-ray machines produce these waves towards the part of the body that requires the image and the image is the level of electromagnetic waves that have successfully passed through the body. 

Bones are dense, so they absorb a much higher amount of electromagnetic waves than other parts of the body, making X-rays a very effective means of observing any abnormalities, fractures, or breaks in the image developed based on where exactly electromagnetic waves have been absorbed and where they have been able to pass through. If you have ever seen an image provided through X-rays, you are familiar with the fact that it is a grey-scale image, so the varying shades of grey are simply identifying the varying degrees at which the waves were absorbed.
How are X-rays performed?

When receiving an X-ray, the patient will be placed between the X-ray machine and the X-ray film, with the machine being pointed at the body part that requires imaging. The patient may need to be seated or standing depending on what part of the body is being X-rayed. The radiographer is the specialist that takes the images, and they will be operating the X-ray machine either from behind a screen or in another room. The entire process will likely take less than 15 minutes, with the majority of the time being taken up by properly positioning the body of the patient as the actual imaging process is very quick.
Why would you need an X-ray?

Medical X-ray images may be recommended for a number of reasons, but predominantly because the health care provider believes that something they are not able to observe just from looking at the surface of a patient's body may require treatment. Your physician may want to perform an X-ray if they think that the patient has undergone an injury that has caused damage to a bone such as a fracture or break, or if there is an indication of a tumor or abnormal mass within the bones, soft tissues or organs. As well, X-rays are able to identify if there is the presence of pneumonia in the lungs. Healthcare providers may also want to use an X-ray to check in on how well a bone or injury may be healing after treatment has already commenced.
What are the common uses of X-rays?

The most common medical uses of X-rays are to provide diagnostic imaging, so that an accurate course of treatment can be determined, to assess the progression of an injury or illness, and to check on how the treatment is going, meaning that X-ray images are useful throughout all steps of treatment. They can be used to observe organs and soft tissues for abnormalities, such as during mammography to screen for breast cancer, or to observe joints for arthritis, and can even be used to diagnose kidney stones or other calcifications within the organs. They are also commonly used for imaging in dentistry, to see in-depth the root system of teeth or to identify if there are abnormalities in the oral health of patients. X-rays have also been developed into a harder form, with stronger waves that are of similar wavelength to gamma rays, which are often used through radiation therapy to kill cancer cells. For more information, contact us or book a same-day priority appointment. We are conveniently located at 872 Ohio Pike Cincinnati, OH 45245. We serve patients from Cincinnati OH, Covedale OH, Delhi OH, St Bernard OH, Wilders KY, and Elmwood Place OH.