Respiratory Infections Treatment Questions and Answers
A respiratory infection can be difficult to deal with, especially for a child or a senior. In fact, an infection like pneumonia can be very serious for a senior. If you or someone you love has a respiratory infection, so long as the symptoms are minor, we can treat it here at Eastside Urgent Care. Call us today for quick minor respiratory infection treatment in Cincinnati, OH! We serve patients from Cincinnati OH, Covedale OH, Delhi OH, St Bernard OH, Bridgetown North OH and Elmwood Place OH.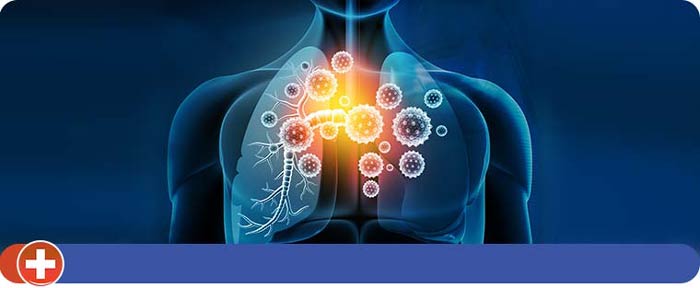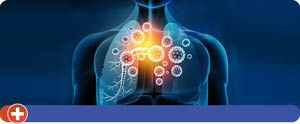 What should I do about a respiratory infection?
You might be experiencing a respiratory infection if your normal breathing is affected. A respiratory infection is especially serious for a child, older adult, or person with an immune system disorder. It's necessary to see an urgent care doctor if someone fits into one or more of those categories and has a respiratory infection, or in a case with severe, life-threatening symptoms (like with a case of pneumonia in a senior), it's necessary to call 911 and seek emergency care.
The following signs or symptoms could be indicative of a respiratory infection:
Congestion in the sinuses or even the lungs
A runny nose
Coughing or sneezing
Body aches
Fever
Some pain while swallowing
Fatigue
A sore throat
More significant symptoms are:
Chills and a fever over 103F
Difficulty breathing
Dizziness
Loss of consciousness
What is the best treatment for respiratory infection?
With a viral respiratory infection, there may not be any treatment available, so the best and only thing to do might be to wait, and manage the symptoms with a prescription medication. A cough suppressant, an expectorant, a nasal decongestant, or an analgesic like acetaminophen can help in some cases. A doctor can and possibly should monitor your condition, checking in occasionally while you recover at home. Start by seeking professional care and taking a professional's advice about how to proceed.
With a bacterial infection, however, an antibiotic may be the best treatment for you. An antibiotic can be prescribed at an urgent care clinic like ours.
Treatment really varies depending on the patient and the nature of the infection. Read on to learn more about both viral infections and bacterial infections.
How long does it take for a viral upper respiratory infection to go away?
Symptoms can last for anywhere from 2 to 14 days, but some symptoms can linger for even longer and last for several weeks. Most people, however, recover in 7 to 10 days. This can seem like a long while, especially for a child or senior, so it's best to manage the symptoms with professional support.
What antibiotics treat upper respiratory infection?
If you have an upper respiratory infection caused by a bacterium, then an antibiotic may work well for you, like Amoxicillin or Penicillin. It isn't so common for an upper respiratory infection to be treated with an antibiotic, but if you need one, we'll be able to provide it here at Eastside Urgent Care. Call us for treatment right away. Please call us for care instead of coming to see us in-person, especially if you're coughing and sneezing and you believe your infection could be contagious.
Where can I get respiratory infections treatment near me in Cincinnati, OH?
You can get treatment for a minor respiratory infection right here at Eastside Urgent Care, located over at 872 Ohio Pike Cincinnati, OH 45245. Call us if you or someone you love has a minor respiratory infection. You can reach us for an appointment at (513) 947-9115. We're available to you Monday through Sunday with late hours on weekdays.
We look forward to your call! You can look forward to feeling much better very soon.