Tonsillitis Treatment Specialist in Cincinnati OH
Tonsillitis is an inflammation of the tonsils, which are two small glans located at the back of the throat. Some common symptoms of tonsilitis include sore throat, difficulty swallowing, painful lymph nodes, fever, and bad breath. It can cause other complications if left untreated, get yourself checked today at Eastside Urgent Care. Walk-in today or

contact us

to

schedule an appointment

. We are conveniently located at

872 Ohio Pike Cincinnati, OH 45245

.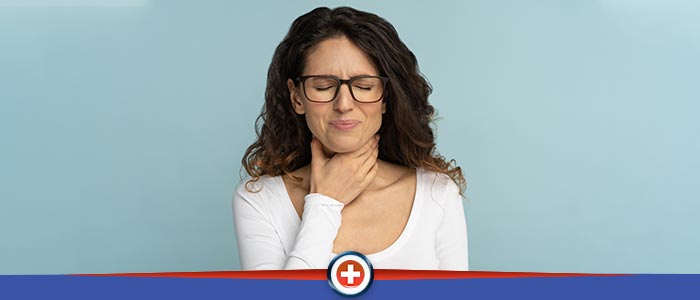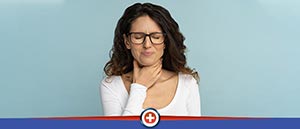 Table of Contents:
What is tonsillitis?
What are the signs and symptoms of tonsillitis?
Is tonsillitis contagious?
When to see a doctor for tonsillitis?
Eastside Urgent Care is an urgent care center and walk-in clinic conveniently located at 872 Ohio Pike Cincinnati, OH. We are extremely proud to be voted the best urgent care in Cincy Magazine! Our clinic offers medical services including the diagnosis and treatment of acute injuries, chronic pain, and illnesses like tonsillitis. In fact, our medical staff has the experience and education to offer specialized tonsillitis care to help get you %100 healthy. But what is tonsillitis and what exactly can Eastside Urgent Care treat it? Continue reading this short question and answer to find out!
What is tonsillitis?


Essentially, tonsillitis is an infection of the two lumps of tissue located at the back of your throat. These lumps of tissues are called tonsils and their main job is to protect your immune system and prevent the rest of your body from getting infections. Unfortunately, sometimes the tonsils can get infected themselves causing a sore throat and general discomfort.

Tonsillitis can be caused by a bacterial infection or by a viral infection such as the common cold or influenza. In severe cases of tonsillitis, you may have to get surgery to remove them; however, most cases will resolve themselves on their own.

Treatments of tonsillitis include:

• Rest
• Water
• Over-the-counter medications
• Drinking warm liquids
• Popsicles!
• Saltwater solutions
• Throat lozenges
• Humidifier
• Steroid medication
• Antibiotics
• Tonsillectomy

What are the signs and symptoms of tonsillitis?


Tonsillitis can present itself like the common cold or strep throat. If you suspect your tonsils may be infected, look for these symptoms:

• Sore throat
• Painful swallowing
• Fever
• Red tonsils
• Swollen tonsils
• White patches on the tonsils (sometimes look yellow)
• Tender lymph nodes
• Swollen lymph nodes
• Headache
• Bad breath
• Neck pain
• Difficulty speaking
• Loss of voice

If any of these symptoms get severe, we recommend you visit an urgent care center or walk-in clinic.

Is tonsillitis contagious?


Unfortunately, tonsillitis is fairly contagious which is why it's so common to spread across schools and extracurricular activities. The most common way it's spread, whether viral or bacterial, is through coughing and sneezing. Here are Eastside Urgent Care's 5 best tips for avoiding a tonsil infection:

1. Wash your hands! Frequently wash your hands and make sure they're germ-free before eating or putting them near your face.
2. Sharing is caring… unless you're sharing food, utensils, and drinks. Sharing can lead to tonsillitis or other infections like the stomach flu.
3. If you or your child is sick, stay away from school or work environments for 48-72 hours. This will help reduce your symptoms through rest while keeping everyone else out of harm's way.
4. Remind your kids that when they are sick, cough and sneeze into their elbow or a tissue. Coughing and sneezing into your hand or into the air around you will make the infection spread quickly and easily. Especially in a school environment, you want to be mindful of the other students and teachers.
5. If you get a tonsil infection or really any infection at all, replace your toothbrush so that you don't accidentally reinfect yourself!

When to see a doctor for tonsillitis?


Make an appointment with your doctor immediately if your tonsillitis symptoms reach this level of severity:

• A severe sore throat that lasts for more than 2 or 3 days
• A fever over 104
• A fever that lasts longer than 2 days
• Frequent tonsil infections

If you or your child has a tonsil infection, we encourage you to walk-in or contact to schedule a same-day appointment to avoid wait time. Visit us at 872 Ohio Pike Cincinnati, OH 45245. We serve patients from Cincinnati OH, Covedale OH, Delhi OH, St Bernard OH, Wilders KY, and Elmwood Place OH.