Strep Throat Treatment Specialist Serving Eastgate, Cincinnati OH
If you or your child is experiencing a sore throat, painful swallowing, nausea, fever, or other symptoms of strep throat, visit us for prompt treatment. Eastside walk-in Urgent Care is offering treatment for strep throat in Cincinnati, OH. For more information, contact us or

bo

o

k a same-day priority appointment

. We are conveniently located at

872 Ohio Pike Cincinnati, OH 45245

.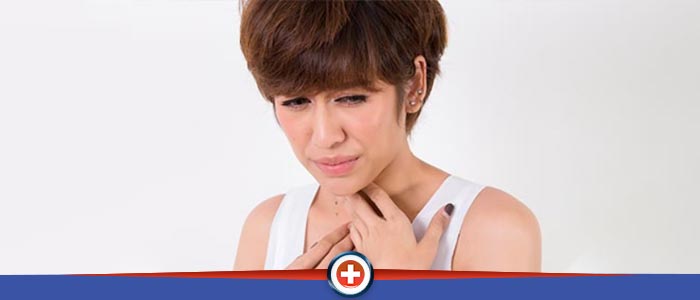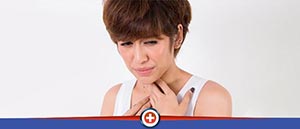 Table of Contents:
What is strep throat?
What are the symptoms of strep throat?
What causes strep throat?
Is strep throat contagious?
Can I go to urgent care for a strep throat?
Strep throat seems like one of those illnesses that everyone gets at least once in their lives. While it can go away on its own, it often requires antibiotic treatment to minimize painful symptoms and prevent the infection from worsening or spreading to others. We would be happy to answer any questions you have about strep throat at Eastside Urgent Care!
What is Strep Throat?


While strep throat is similar in many respects to a sore throat, it differs based on the particular type of bacteria that causes it. Whereas viruses cause most sore throats, strep throat is caused by a bacteria known as group A Streptococcus (group A strep) that lives in the nose and throat.

Strep throat more commonly affects children between the ages of five and 15, as well as adults who are often in contact with children of that age range, such as parents or teachers.

What are the symptoms of Strep Throat?


Sore throat is the primary symptom of strep throat. As such, it can sometimes be challenging to tell strep throat apart from the common cold. However, one way to differentiate between strep throat and a cold is if you have a runny nose or a cough. Viruses often produce a runny nose or cough, while strep throat does not usually produce such symptoms.

In addition to sore throat, the following are other common symptoms of strep throat:

• Body aches and muscle pain
• Fever at 101 degrees Fahrenheit or more
• Headache
• Loss of appetite
• Nausea and vomiting
• Pain while swallowing
• Rash
• Red and swollen tonsils, often with streaks of pus
• Small red spots on the roof of the mouth known as petechiae
• Stomachache
• Swollen lymph nodes at the front of your neck that may also be tender
• White patches in the back of the throat and around the tonsils

What causes strep throat?


Strep throat is caused by the bacterium called group A strep, also known as Streptococcus pyogenes. Group A strep bacteria can be spread through coughing, sneezing, sharing food and drinks, or touching a contaminated surface and then touching your mouth or nose.

Is Strep Throat contagious?


Yes, strep throat is highly contagious. People with strep throat can be contagious before experiencing any symptoms, which typically takes between two to five days after initial contact with the group A strep bacteria to appear. Some individuals are also known as "strep carriers," which means that the bacteria lie dormant in their nose and throat but do not cause any symptoms and are not contagious. In general, strep throat is no longer contagious 24 hours after the individual begins antibiotic treatment.

Can I go to urgent care for a strep throat?


Urgent care is a great place to go to receive medical care for a strep throat, whether you need a diagnosis or treatment. Strep throat is diagnosed through a rapid strep test or throat culture. A rapid strep test involves a throat swab to obtain a respiratory sample, which is then tested for group A strep bacteria.

If the rapid strep test comes back positive, the doctor will likely prescribe antibiotics, such as penicillin or amoxicillin. If it is negative, but the doctor still suspects strep throat, a throat culture can be done to see if group A strep bacteria grow from the swab.

Eastside Urgent Care can provide testing and treatment for strep throat! For more information about strep throat treatment, please feel welcome to Call us today or book an appointment, or visit our clinic conveniently located at 872 Ohio Pike, Cincinnati, OH 45245. Our office is open seven days a week: Monday to Friday from 9:00 AM to 7:30 PM, and Saturday & Sunday from 9:00 AM to 4:30 PM. We look forward to serving you! We serve patients from Cincinnati OH, Covedale OH, Delhi OH, St Bernard OH, Wilders KY, and Elmwood Place OH.