Flu Shots Clinic in Cincinnati, OH
Flu vaccination is the best way to protect you and your loved ones against the flu and its potentially serious complications. Talk to our team of healthcare professionals today at Eastside Urgent Care about the flu shot and its benefits. For more information,

contact us

or

book an appointment

now. You can visit us at

872 Ohio Pike Cincinnati, OH 45245

.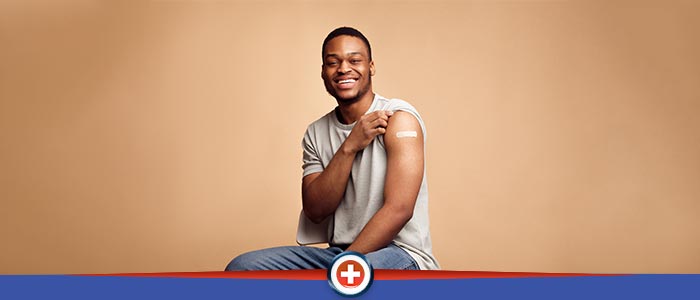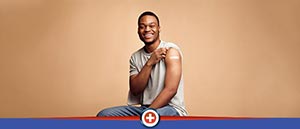 Table of Contents:
What are some common flu symptoms?'
Why are flu shots important?
At what age do you get flu shots?
Do you offer flu shots in Cincinnati, OH?
One of the easiest and quickest things you can do to help contribute to a healthy and safe community is to get your flu shot each flu season. They not only protect you and your family from the worst of the flu symptoms or side effects but also help to prevent the spread of influenza and reduce the burden influenza has each year on our healthcare systems. With extensive research and testing, the flu shot comes as a very low-risk and very effective means of protecting our family and friends.
What are some common flu symptoms?

The exact symptoms you may experience when suffering from the flu can vary case by case. A few of the most commonly experienced flu symptoms include the development of a fever or chills, a sore throat or cough, a runny nose, congestion, headaches, body or muscle aches, fatigue, and possibly vomiting or diarrhea (this is more common in children than adults). Not everyone will develop all of these symptoms, but it is likely that if you have the flu, you will have at least a couple of the symptoms. Depending on which symptoms you experience, it can be difficult to decipher if it is a cold or flu, making a fever one of the most common symptoms that people associate with the flu.
Why are flu shots important?

The influenza vaccine, like all immunizations, helps to drastically minimize the risk of being infected with the flu, and if you are infected, it lowers the risk of developing more serious symptoms. Those who receive the vaccine also become less likely to spread the virus, protecting those around you who are at risk for developing other complications or more serious symptoms if exposed to the influenza virus. Fewer people suffering from serious symptoms or complications due to something that can be lessened by a vaccine means there is less of a toll and a reduction of the burden placed on the healthcare system, allowing healthcare workers to focus on the heavy amount of work they already carry.

Additionally, suffering from a virus such as influenza allows for your immune system to be weakened increasing the chances of catching a different type of respiratory virus at the same time, or causing complications to the symptoms you may have already been experiencing from different illnesses or conditions. Even though the flu vaccine is not perfect and is unable to protect you 100% from catching the virus, it has proven time and time again to significantly reduce the chances of catching and spreading the virus, as well as developing more serious symptoms. Receiving the seasonal flu vaccine is well worth it every single season for the health and safety of yourself, your family, and the community with which you interact.
At what age do you get flu shots?

It is recommended that everyone older than 6 months of age receive the influenza vaccine to reduce the risk of catching and spreading the virus. Though many vaccines are not recommended for those who are pregnant, the flu vaccine is completely safe during pregnancies and is also recommended to protect the health and safety of the mother and baby.

The only population for which the influenza vaccine is not recommended to those who have a known allergy or health condition that would lead to serious side effects if the vaccine were received. Many clinics will also offer a nasal spray containing the vaccine for those who are not comfortable receiving a vaccination. The nasal spray is safe for most people that are at least 2 years of age until they are under 50 years of age and carries all of the same side effects except for the soreness associated with vaccinations in the arm. There are some underlying health conditions that make nasal spray unsafe for some people.
Do you offer flu shots in Cincinnati, OH?

The Eastside Urgent Care clinic is able to offer flu shots to everyone that comes in for a walk-in physical exam. A flu shot is highly recommended to everyone over 6 months of age and is available at most pharmacies or clinics. Get your flu shot today with our highly qualified medical staff at Eastside Urgent Care at your convenience within our open hours without the need of scheduling an appointment. We serve patients from Cincinnati OH, Covedale OH, Delhi OH, St Bernard OH, Wilders KY, and Elmwood Place OH.