Pediatric Urgent Care in Cincinnati, OH
When your child is sick or hurt, it is important to know they will be in good hands. Pediatric urgent care is important because children have unique healthcare needs that differ from those of adults. Children are more vulnerable to certain illness, and they require specialized care that is tailored to their age, size, and developmental stage. At Eastside Urgent Care we offer comprehensive urgent care services for your child. Walk-in today or

contact us

to

schedule an appointment

. We are conveniently located at

872 Ohio Pike Cincinnati, OH 45245

.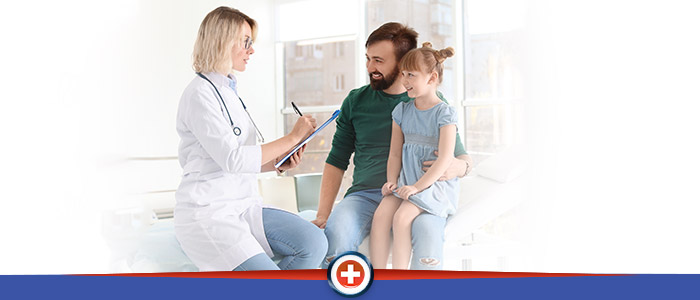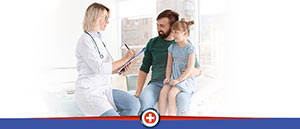 Table of Contents:
When should kids go to urgent care?
Is it better to go to urgent care or ER?
What are the benefits of a pediatric urgent care doctor?
What services does a pediatric urgent care offer?
When should kids go to urgent care?


As a parent, it can be hard to know when to seek out urgent or emergency care for your child, and when their symptoms can wait to be seen by your family doctor. Urgent care is intended for medical conditions that need to be addressed within 24 hours but aren't life-threatening to warrant a trip to the emergency room. In urgent care, children can receive treatment for any number of illnesses or injuries commonly found in kids. These can include ear infections, sprains, fractures, persistent sore throat or cough, cuts, burns, and any other condition that you feel requires immediate medical attention. Fevers can also be treated through urgent care if they are persistent and accompanied by additional symptoms. Over a temperature of 100.4 degrees, a fever is considered an emergency in babies that requires emergency treatment. With very young children and infants, it can be hard to know if urgent care is needed as they can't communicate with you to describe how they are feeling. Trust your gut when it comes to the health of your child and have them checked out if you feel that they require urgent treatment, and you can't get in to see your family doctor.

Is it better to go to urgent care or ER?


The decision to seek medical care through an emergency room or urgent care will depend on the symptoms and severity of the illness or injury. A visit to the emergency room should be reserved for life-threatening conditions that require complex medical treatment where immediate treatment could mean the difference between life and death. Seeking care through an emergency room for a mild to moderate condition doesn't mean you won't be treated, it just means you will get bumped if a severe, life-threatening case gets brought in. Urgent care is a great alternative that helps keep our emergency rooms free for true emergency rooms and allows patients to be seen quickly and efficiently, while still receiving top medical care. The doctors in urgent care are highly trained and experienced in diagnosing and treating the vast array of medical conditions that they can potentially see during the course of their shift. Many urgent care clinics offer onsite x-ray and laboratory services to be able to perform a wide variety of common tests on patients as part of their initial exam. This enables them to provide a complete and accurate diagnosis without the patient having to visit another clinic for further testing.

What are the benefits of a Pediatric Urgent Care Doctor?


Urgent care centers are staffed by doctors and medical professionals who have been trained in general medicine, so they are able to treat patients of all ages. Some urgent care centers, such as Eastside Urgent Care, have a pediatric doctor on staff to provide a higher level of care for their youngest patients. A pediatric urgent care doctor will be experienced not just with the variety of illnesses and injuries that can be seen through the clinic, they will have received additional training and experience working with young children and babies. Going to an urgent care clinic and seeing a strange new doctor can be a scary experience for young children. Having an experienced pediatric doctor on hand can make the experience less stressful for kids as their care is gentler and more calming to help alleviate the fear that kids can feel. They are also more familiar with common childhood ailments and are aware of how symptoms of certain conditions will present themselves in a child compared to an adult.

What services does a Pediatric Urgent Care offer?


Pediatric urgent care offers the same services as normal urgent care but with a focus on medical care that is geared towards children and infants. Our team at Eastside Urgent Care is trained and experienced in working with children who often require a gentler approach that calms their fears or nervousness around a visit to the doctor. We are also familiar with treating injuries and illnesses that are common to children, such as ear infections, pink eye, strep throat, poison ivy, dehydration, cuts, fractures, nosebleeds, insect bites, allergies, and a wide range of other ailments. Our team of healthcare professionals also offers physicals as needed for children, whether they need them for admittance to school or to play on a sports team. Walk-in today or call us to schedule an appointment. We are conveniently located at 872 Ohio Pike Cincinnati, OH 45245. We serve patients from Cincinnati OH, Covedale OH, Delhi OH, St Bernard OH, Wilders KY, and Elmwood Place OH.