Burn Treatment Clinic
Eastside Urgent Care Are Well Equipped to Handle Most Emergency Situations Including Effectively Treating Burns from Chemical or Heat Exposure. Walk-In Today or Call us to Schedule an Appointment. We Serve Patients From Cincinnati OH, Covedale OH, Delhi OH, St Bernard OH, Bridgetown North OH and Elmwood Place OH.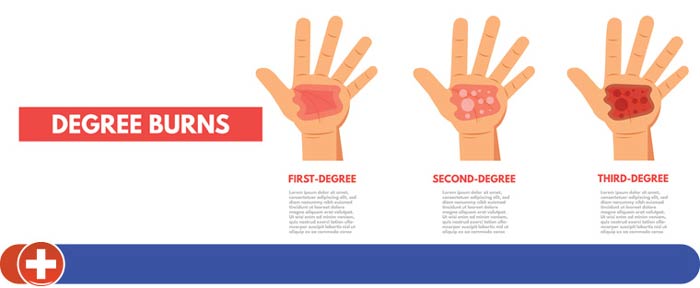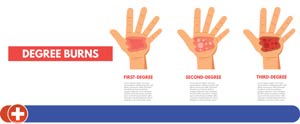 Have you suffered a burn in the Cincinnati, OH area? Visit Eastside Urgent Care today and be seen by a board-certified doctor with no appointment needed. Our experienced staff will evaluate and treat your burn so it can heal as quickly as possible without any significant complications. You can suffer burns in a variety of ways, not all of them related to heat, like a hot stove. We've treated many patients in the area for burns and look forward to helping you feel better
What exactly is a burn? How do they happen?
A burn damages the tissue, but unlike a cut, it can be over a wide area of the skin. Not only can you suffer burns from heat, but they can be caused by chemicals, contact with electricity, or radiation, like the sun. Many burns suffered at home are usually minor, but they can also be severe enough that they need immediate medical attention.
When should I visit an Urgent Care Clinic to treat a burn?
A visit to our urgent care center is going to depend on the location and severity of your burn. A minor scald and general sunburn can usually be treated at home without any issues. A deep burn or a burn that is over a large part of the body needs medical attention. Severe burns that require a visit to the hospital may require specialized treatment in a regional burn center and need many months of additional care.
How can I tell the severity of a burn?
Doctors rate the severity of burns by how deep the skin damage is on a patient. It may take up to two days for the symptoms of a severe burn to develop. Burns are rated at three levels: 1st Degree Burn, 2nd Degree Burn, and 3rd Degree Burn.
1st Degree Burn – A burn at this level only affects the outer most layer of the skin, the epidermis. This is usually denoted by pain and redness of the skin.
2nd Degree Burn – This burn affects not only the outer most layer of the skin, the epidermis but also the next layer, the dermis. These burns are painful and can cause scarring. You may see blisters, swelling, and red or white splotchy skin.
3rd Degree Burn – The most severe burn reaches the fat layer beneath your skin. Burnt areas may look black, white, or brown and appear leathery. A 3rd-degree burn will cause numbness as it often destroys the nerves. This type of burn usually requires treatment by a specialist.
You should visit Eastside Urgent Care if you are suffering from 1st or 2nd-degree burns that cover your feet, face, hands, groin, buttocks, a large area of your body or a major joint. Also, any burn caused by chemicals, electricity, or causes difficulty breathing, should be immediately evaluated by a doctor.
If burns treated at home show additional symptoms, come to our clinic today so our professionals can evaluate them. Additional symptoms include:
Signs of infection
Increased pain
Increased swelling & redness
A blister that has not healed in two weeks
Significant scarring
Our walk-in urgent care center is located at 872 Ohio Pike Cincinnati, OH 45245. We can treat you for burns with no appointment needed Monday through Friday from 9 am to 7:30 PM and on Saturday and Sunday from 9 am to 4:30 PM.