COVID-19 Rapid Testing Frequently Asked Questions
We strive to deliver outstanding service to every patient, every time you visit us. We're passionate about what we do and we'll take great care of you. Please read through our COVID-19 rapid testing frequently asked questions below or give us a call so we can answer any other questions that you might have.
Rapid COVID-19 testing includes the Delta Variant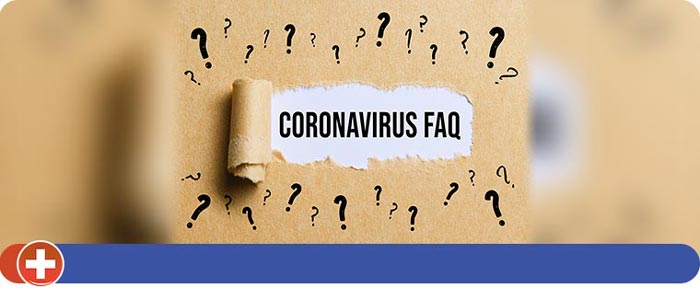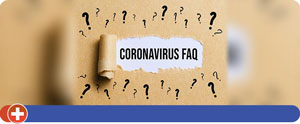 Do I qualify for COVID-19 rapid testing?
Everyone is qualified.
How is my sample for COVID-19 rapid testing collected?
Samples are collected through a nasal swab (just inside the nose) vs. nasopharyngeal.
How will I get results from my COVID-19 rapid test?
Results for the rapid test are available same day. You can call us for results within an hour or we call with results by end of day.
Is there an out-of-pocket cost for COVID-19 rapid testing?
We recommend that patients always check with their insurance provider before booking an appointment to get tested.
Do you take insurance for COVID-19 rapid testing?
Yes, we take most commercial insurances and Medicare.
How much is your self-pay cost for COVID-19 rapid testing?
Self-pay is $150, which includes the mandatory doctor's visit and the rapid test.
Do I need an appointment or can I walk in for a COVID-19 rapid test?
Yes, you will need to book the next available Telemedicine video visit appointment through our scheduler first.
How do I prepare for the visit? What do I need to bring with me?
Follow these 4 steps to get a COVID-19 rapid test
1) Schedule a telehealth video visit to be seen by a provider for the COVID-19 rapid test through our website. Fill out all online paperwork completely.
2) On the day of your visit: DO NOT ENTER THE FACILITY. Take the video visit from our parking lot in your car on your mobile device.
3) Following the video visit, a medical assistant will administer the COVID-19 rapid test.
4) Call our office for results – results are typically available within an hour. If you require a printed copy of your results, you can wait on-site and we will provide you with a hard copy.
What if I need to bring my kids or other family members?
The same procedure applies. Each patient will need to be registered to be seen by the doctor through a telehealth video visit and will then have the test administered.
Follow These 4 Steps to Schedule a COVID-19 Rapid Test
STEP 1: Schedule a Telehealth Video Visit to Be Seen by a Provider for a Rapid Test
STEP 2: Day of Your Video Visit: Take Video Visit From Your Device
STEP 3: Following Video Visit a Medical Assistant Will Administer the Rapid Test
STEP 4: Call for Same Day Results After 40 Minutes
Schedule a Telehealth Video Visit to Be Seen by a Provider for a Rapid Test