Urgent Care for Kids Serving Eastgate, Cincinnati OH
Eastside Urgent Care has experienced physicians, nurses, technicians, and medical assistants who provide immediate, compassionate care for children seven days a week. Your children sometimes need a pediatrician for some non-threatening conditions and their pediatrician is a long queue away, that is when urgent care clinics jump in. For more information,

contact us

or

book a same-day priority appointmen

t. We are conveniently located at

872 Ohio Pike Cincinnati, OH 45245

. We serve patients from Cincinnati OH, Covedale OH, Delhi OH, St Bernard OH, Wilders KY, and Elmwood Place OH.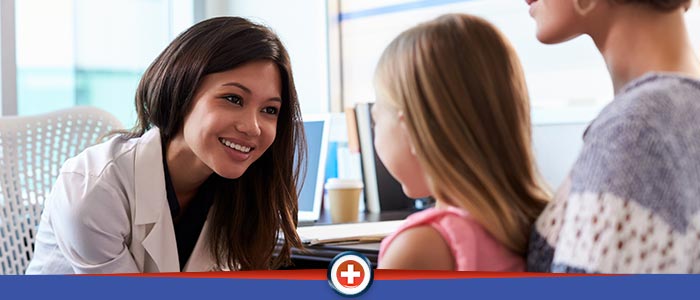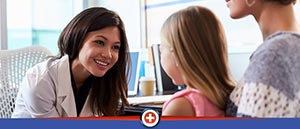 Do you live in the Cincinnati, OH area and are looking for an urgent care facility that treats the entire family? Then look no further. Here at Eastside Urgent Care, we have experienced physicians, nurses, technicians, and medical assistants to provide you and your children with compassionate care, with hours that are convenient for the entire family. We are open seven days a week with extended evening hours, so you don't have to miss work, and your child does not have to miss any more school due to their illness or various needs that we can surely provide.
Getting an appointment with your child's primary care physician can be difficult and frustrating. There is not much available at most primary care physicians for urgent care, and if you are lucky, you can see your PCP within 72 hours of attempting to make an appointment. Emergency rooms are equally frustrating. Taking an entire day off from work is stressful, not to mention sitting for hours in a crowded waiting room with a sick child. Why put you and your child through that? Not to mention, the hefty ER bill after you finally see a doctor. Here at Eastside Urgent Care, we welcome you and your child's walk in. No appointment is ever needed, and you can be seen on the same day.
We also offer services for your child who is not sick. Physical evaluations are one of the most popular services we provide to both adult and children. Does your child have an interest in playing a school sport, or need clearances to participate in a summer camp? Is time running out to hand in that forms for your child to participate? Then come to Eastside Urgent Care. Our experienced staff and doctors will need you to bring in any necessary forms to be filled out, and we will do the rest. Physical examinations are crucial when your child is starting a new activity. It is vital to make sure your child can meet the physical demands that will be expected of them in the activity they wish to participate in. A physical examination is relatively quick and easy to perform. The doctors will look at your child's vital signs: pulse, temperature, and respiration. The doctor will also check their height and weight, and blood pressure. Depending on the nature of the physical, their vision and reflexes may also be examined.
It is not uncommon for physical examinations to also require some lab testing such as blood work or urine testing. At Eastside Urgent Care, we have a top of the line onsite lab that can provide you with all your testing needs, with fast and sometimes, same day results.
So, stop in today and let us help you and your child on the road to feeling happy and healthy. Our walk-in clinic is available seven days a week — Monday thru Friday from 9 am to 7:30 PM, and Saturday and Sunday from 9 am to 4:30 PM. We take most major insurance. Feel free to give us a call at (513) 306-4428 with any questions regarding our services and accepted health insurances.