Telehealth Services Questions and Answers
Visit Eastside Urgent Care if you are looking for telehealth services. We serve patients from Cincinnati OH, Covedale OH, Delhi OH, St Bernard OH, Bridgetown North OH and Elmwood Place OH.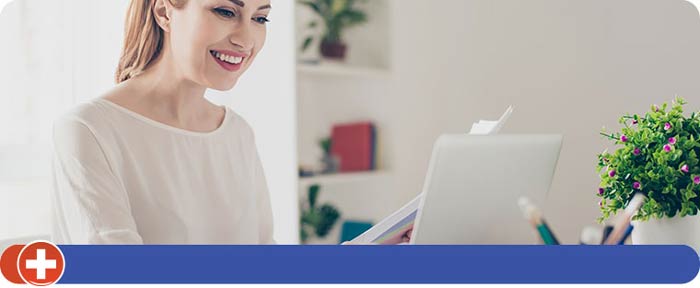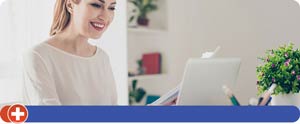 Table of Contents:
What is telehealth used for?
How do I contact telehealth?
What is the difference between telehealth and telemedicine?
How much does a virtual doctor visit cost?
Whether in the midst of a pandemic or stuck at home, telehealth services can bring healthcare to you wherever it works best for you! You can have a doctor's appointment in the park, at a coffee shop, in your bed with your pajamas still on, or wherever is most comfortable and convenient for you. Our doctors at Eastside Urgent Care provide excellent services with expert and compassionate care to any patient they see, whether that is in the clinic or through telehealth!
What is telehealth used for?


Telehealth is the use of digital communications technology to meet with patients and manage their healthcare virtually. Its purpose is to make healthcare management and doctor's appointments more convenient for patients for whom mobility or transportation is an issue. As such, telehealth benefits include increased access to specialty care, reduced travel times, and shortened wait times. It is also an extraordinarily useful tool in a pandemic when social distancing is necessary.

Despite the convenience and benefits of telehealth, some appointments must occur in-person, such as lab testing, X-ray services, or burn treatment, to name a few. That said, doctors can still conduct a large number of services via telehealth, including physical exams, treatment for minor sprains and strains, respiratory infections, asthma, and more!

How do I contact telehealth?


To contact telehealth, or to schedule an appointment with a doctor via telehealth, you will need to visit the website of a health clinic that provides this service, and then follow the links they provide for their telemedicine services, which should direct you to a landing page where you can make an appointment.

Here at Eastside Urgent Care, we provide telehealth services! To find essential information on what you need to know before your telehealth appointment, visit our Telehealth Video Visits page. On that page, you should see a link that says, "Start Video Visit." If you click on that link, it will take you to a third-party page where you will need to fill in the necessary information, such as the reason for the appointment, the requested time, and some personal information. Some of the personal information you will be asked to divulge includes your name, date of birth, phone number, email address, and home address. You will also need to specify whether you will self-pay or pay through insurance.

If you would like more information on our telehealth services, please do not hesitate to call us! One of our friendly and professional staff will field any questions you have and will fill you in to the best of their ability.

What is the difference between telehealth and telemedicine?


Although people, even medical professionals, use the terms telehealth and telemedicine interchangeably, there is a slight difference between the two terms. Telehealth is a much broader term that encompasses telemedicine. While telemedicine refers explicitly to remote clinical services, telehealth involves remote clinical services in addition to non-clinical services, including health administrative meetings, medical education for patients, and provider training.

How much does a virtual doctor visit cost?


Virtual doctor visits are generally much cheaper than in-office appointments or emergency room visits! On average, a telehealth visit will cost the patient around $80. In comparison with an in-office doctor's office, the price is around $150. When applied to the average cost of an emergency room visit, that price skyrockets over $1,700! As such, not only are virtual doctor visits more convenient, but they are also much more cost-effective.

If you are in search of a telehealth visit, we welcome you to find what you are looking for at Eastside Urgent Care, with our top-quality telehealth services!